The UN theme for this year's International Women's Day is "DigitALL: Innovation and technology for gender equality". And it aims to emphasise the importance of technology in bringing gender issues to light.
"This year, on International Women's Day, I would like to applaud this new generation of young women – for their courage in speaking out, inspiring others and mobilizing their peers, for a more sustainable tomorrow." Director General of UNESCO Audrey Azoulay,said.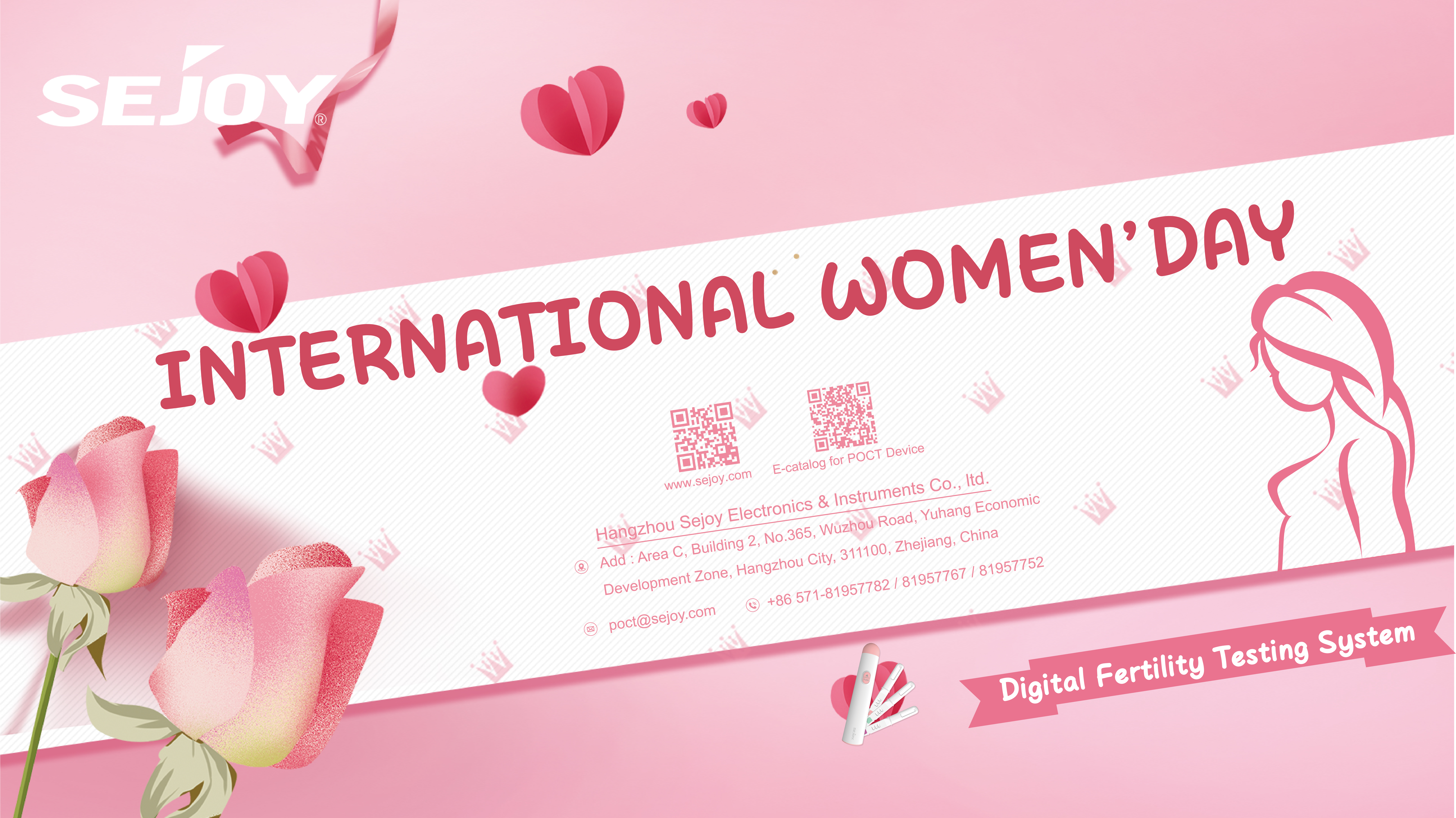 Do modern women pay attention to their own bodies because of the dual pressure of society and family? Some people realized that only by taking good care of their bodies can they take better care of their families and continue to fight for women's independence. Women need better health care and medical services to ensure the health of themselves and their families. Pregnancy testing products provide women with a fast, simple and private testing method to help them better understand their physical condition.
At the same time, Women's Day emphasizes women's independent and equal status. Women have the right to decide whether to have children. SEJOY Digital Fertility Monitoring System can help women understand their physical conditions and make the most suitable decision for them. This ability to make independent choices and control fertility is one of the important factors to promote women's equality and the realization of women's rights and interests.
Finally, I wish women all over the world a happy holiday, always put yourself first and love yourself!
---
Post time: Mar-08-2023